Hi,Glad you came by if your interested in ham radio there are many way's to get started..I have a link on this site with much information on ham radio's,what they are and how to get started.Now that we have the internet it makes discovering a whole new world very easy i would imagine that there are some folk's that don't have a clue as to what amateur radio is,but i can tell you it's a great hobby i have made friends all over the world talking to them on my amateur radio using nothing more than a peice of wire strung up in a tree.It's a real good thing for the kid's as well,to get them into something besides video games and pc's..So if your interested and don't know where to start call me at 606-673-1341 anytime.
The wikipedia pages of amateur radio.
A great place to start.Click here.
If you have high speed internet and interested in the hobby watch these video's a must see.
If anyone has a photo of the people on the friend's remembered page please e-mail them to

htjude@hotmail.com

or if you have any friends you would like to add please e-mail me with the name and call sign and a photo if possible..Thank you!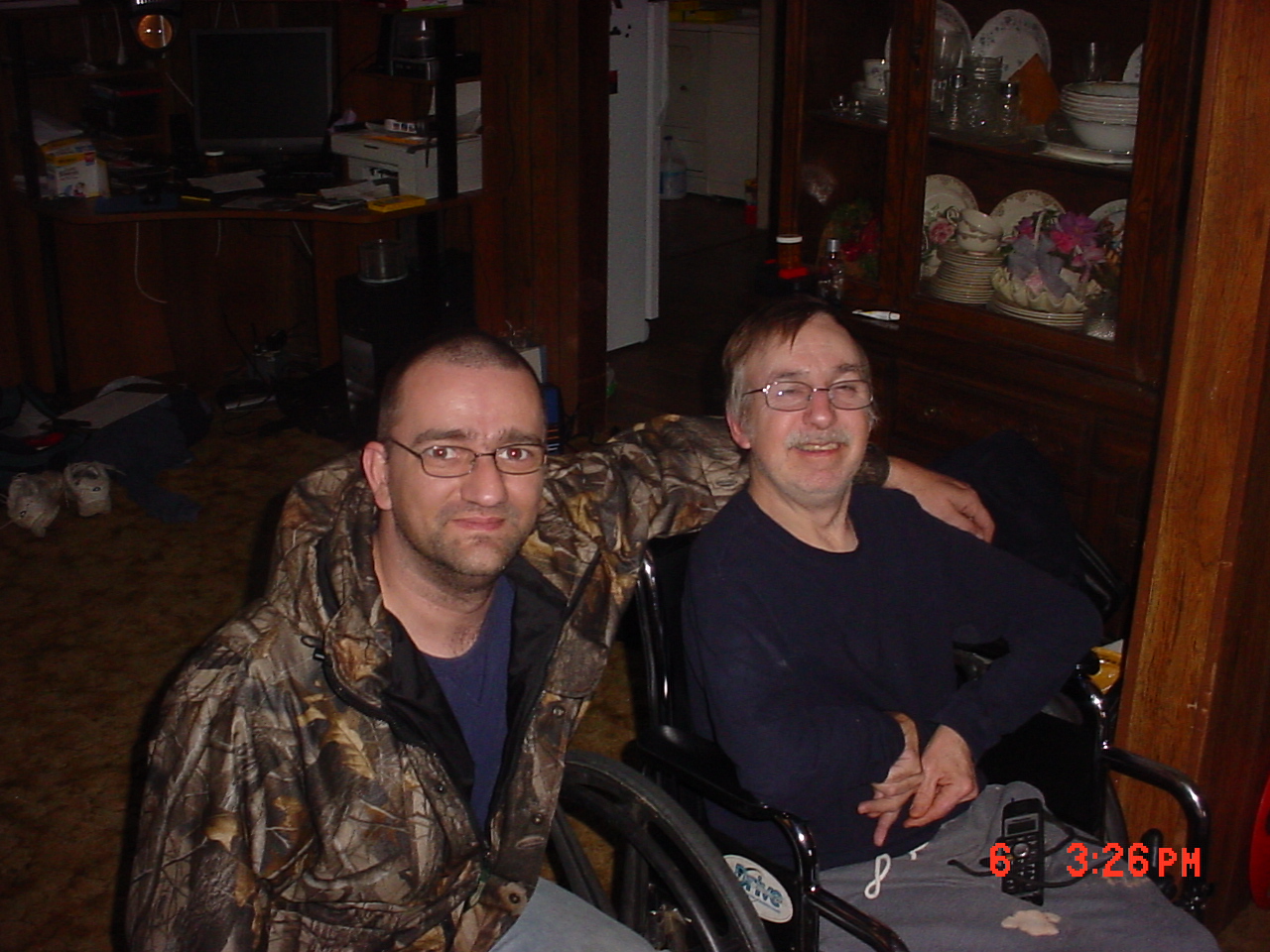 Me on a visit with Lyle KB8TKK.Good to see him again,Its been about 15 years since i last seen him..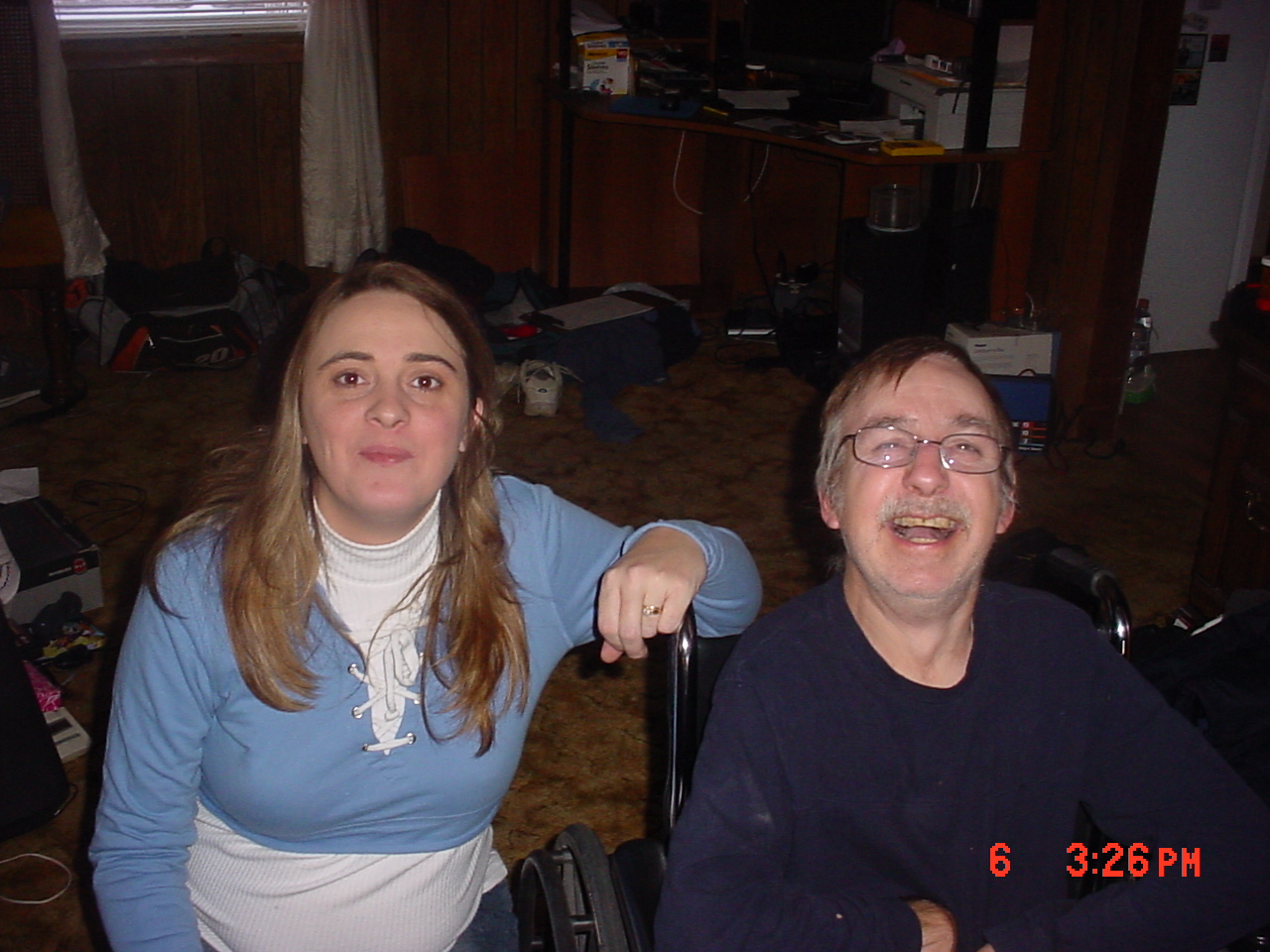 Look at that smile,Guy's if you go visit Lyle hold on to your women!!
I also need your station photo's or mobile setup please e-mail to the above address..Thank's
undefined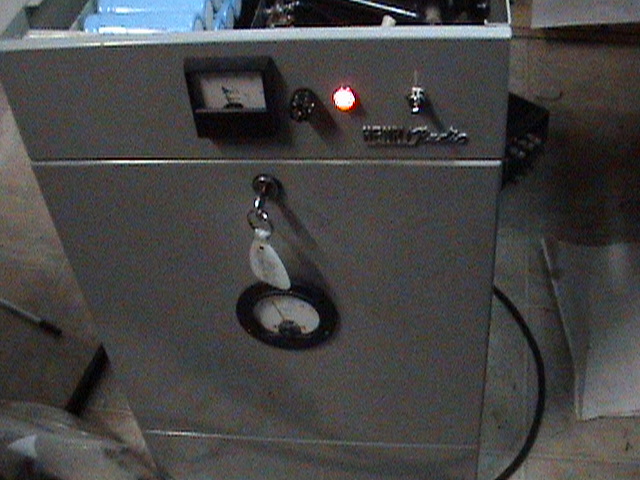 undefined
undefined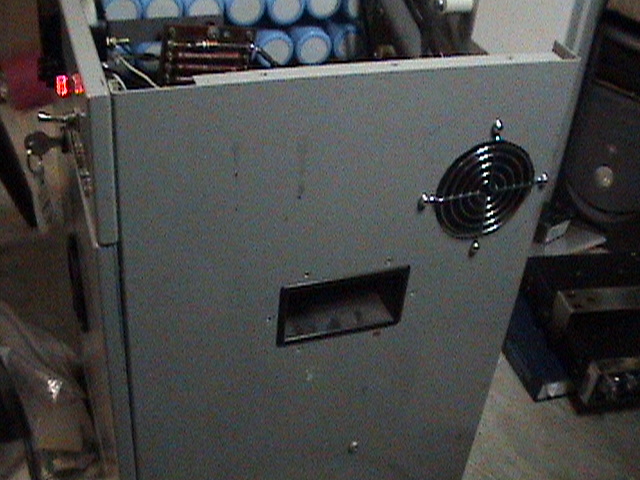 undefined
undefined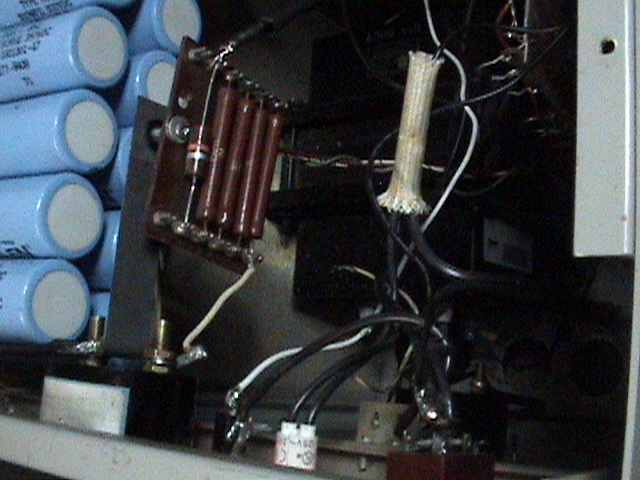 undefined
The Mountian Wolf Martin county's Best News source.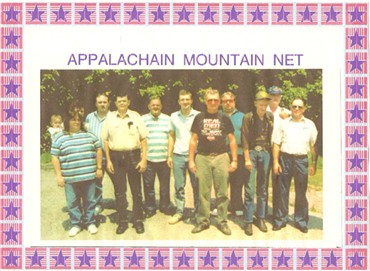 This picture was taken in the early 90's when the appalachain radio net was first started...Thank's to Thomas castle and John Mills..The skinny guy in the middle is me..ha ha